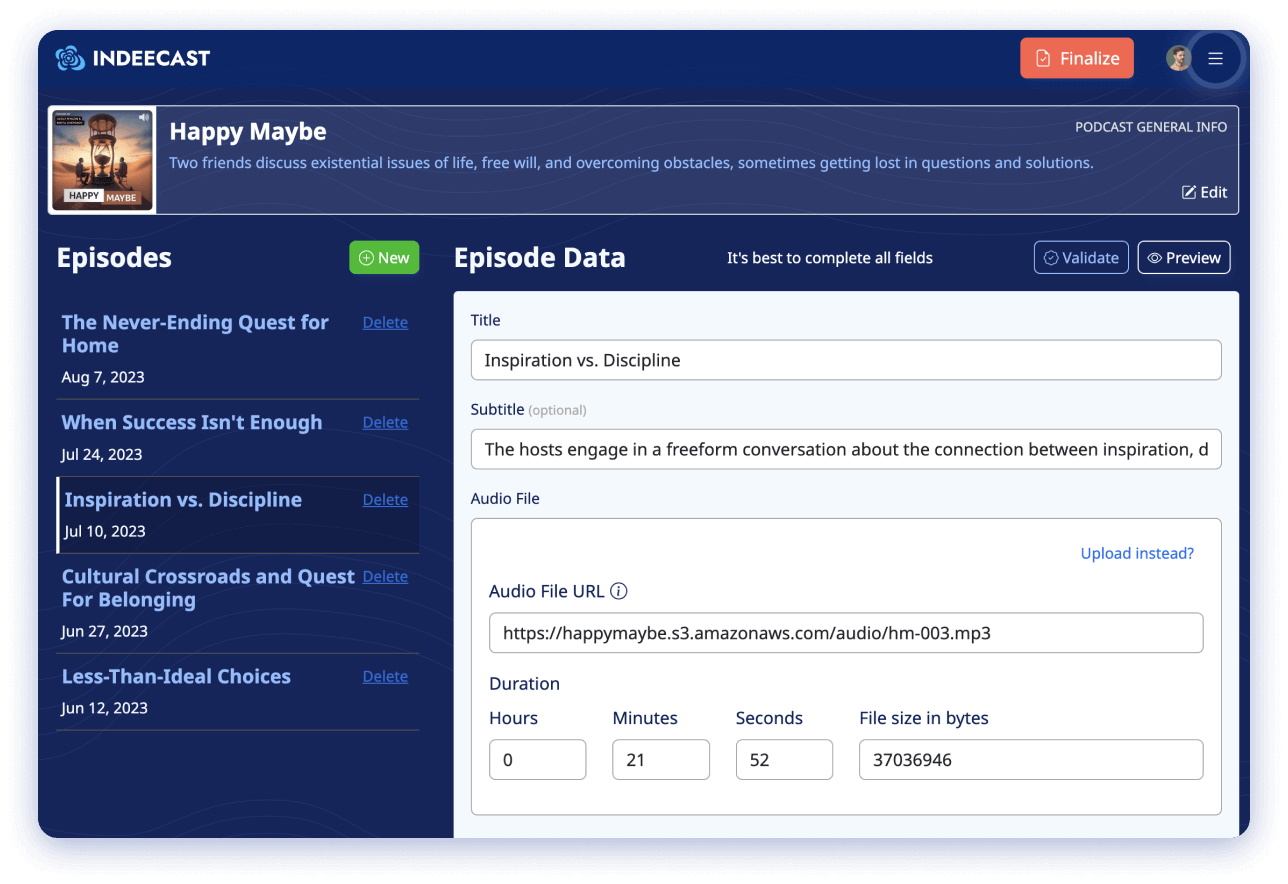 Get Your Podcast Prepared For Publishing in Minutes
Get guidance, upload audio, control your content, all done fast and easy.
Use without registration
No credit card required
Have your episode audio? Your next steps:
Prepare

Upload audio and artwork to our (or your) server, write a title and a description.

Publish

With a press of a button create your podcast feed and a website.

Submit

We'll show you how to submit to podcast directories. Then it's one-click publishing.